Staff
Claudia Georgescu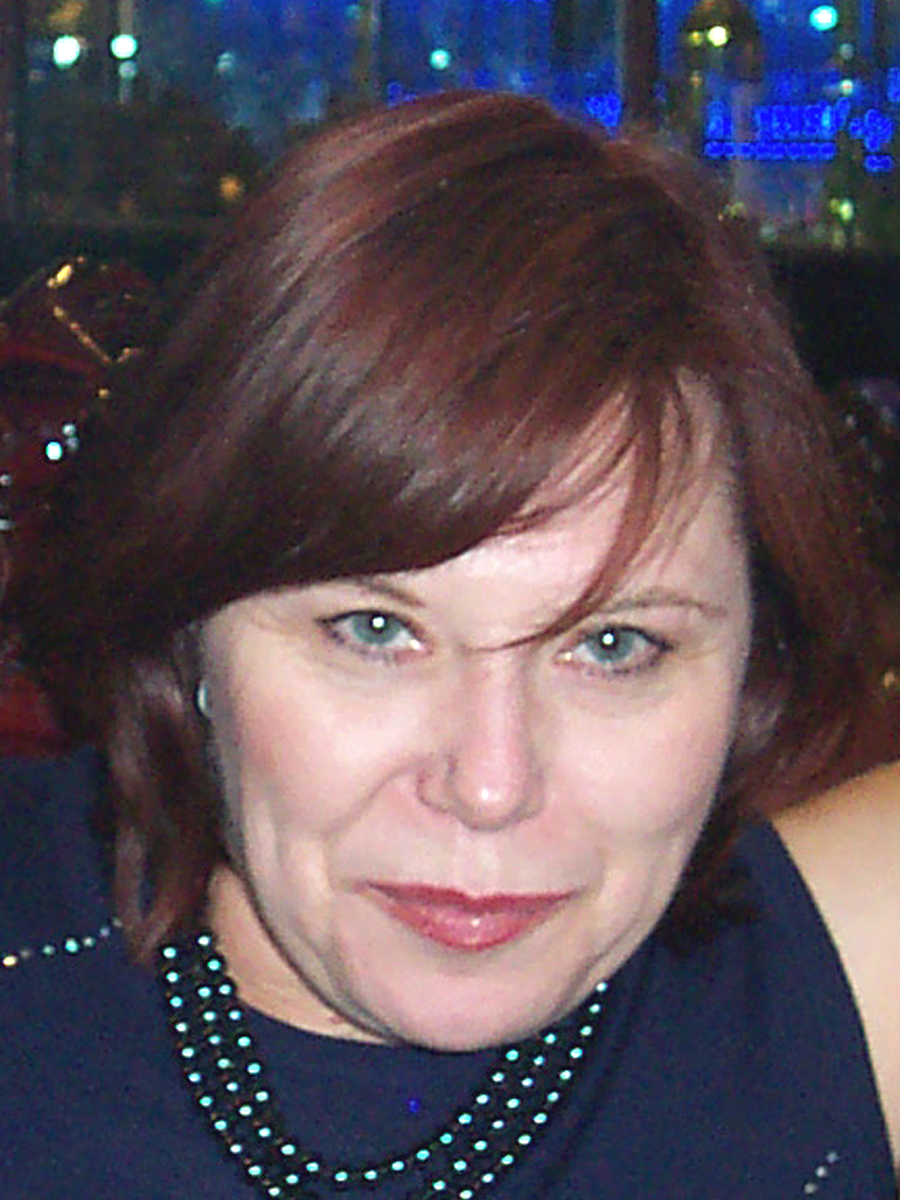 Claudia Georgescu is a licensed esthetician, massage therapist and reflexologyst with more than twenty years of training and experience. A native of Romania, Ms. Georgescu began her training in Bucharest, where she became a licensed esthetician in 1976, earning her degree from the School of Esthetics and Cosmetology. Two years later she became a licensed massage therapist after completing her studies at the School of Physiotherapy, also in Bucharest.
Ms. Georgescu worked at some of the most prestigious salons in Bucharest before leaving Romania in 1982. She then traveled to Rome, where she met Govisedami, a Guru from Calcutta India. From him Ms. Georgescu learned the concept and practice of reflexology as a diagnostic tool and the basic tenets and benefits of Aromatherapy massage. With her highly-effective and relaxing massage techniques combined with her skills in health reading and reflexology, Ms. Georgescu developed a following which included Julie Christie, Marcello Mastroianni, Sophia Loren, and opera singer Mariana Nicolesco.
Ms. Georgescu left Rome in 1983 and traveled to the United States, where she began working as an esthetician at Cristiana and Carmen, a well-known Manhattan salon on Central Park South. Soon after she started there in 1985, word of mouth spread about Ms. Georgescu's unique skills in massage, reflexology, facials, manicures, pedicures and waxing. During her eight years with Cristiana and Carmen, Ms. Georgescu developed a large following of celebrity clients, many of whom traveled from abroad and from around the United States for her services, including Bette Davis, Demi Moore, Candice Bergen, Carly Simon, Maria Shriver, Nastassja Kinsky, Farrah Fawcett, Linda Gray, Madonna, Anita Baker, writers Barbara Gordon and Dr. Ruth Westheimer, Italian designer Carlo Fediami, famous models Lea and Kerry Swank, and King Fahd of the United Arab Emirates.
Ms. Georgescu joined the Frederic Fekkai salon at Bergdorf Goodman in 1993 as the salon's chief masseuse and reflexologyst. In a joint venture with Chanel, the salon became Frederic Fekkai de Provence in 1996, offering expanded aroma-therapies and body treatments. Later the salon moved to the new location in East 57th Street penthouse atop the Chanel boutique. Ms. Georgescu talent attracted a large clientele ranging from important Wall Street CEOs to magazine editors to celebrities, including Marla Trump, Antonio Sabato, Vikki Carr, Faith Hill, Sher and many others. In December 1997 in recognition of her contribution to Frederic Fekkay Beaute de Provance she was presented with the Outstanding Service Award.
In November of 1999 she became the Head of the Massage and Body Treatment Department at the new Avon Spa in Trump Tower on Fifth Avenue. Ms. Georgescu, in addition to heading up the massage and body treatment department, trains the many new aestheticians, educating them about techniques and the salon's unique array of body treatments. The Rockettes from Radio City Music Hall, actress Sharon Stone, Kim Coles, producer Loly Undong, opera singer April Milo are some of her constant clients. She is also the regular Tanning Application Consultant for Allure and Y.M. Magazines. In April 2000 she was nominated by the Time Out Magazine as the best reflexologyst for New York Spas.
Ms. Georgescu's skills as a massage, body therapist and reflexologyst have been written about in well known publications like Los Angeles Times (1986), Tokyo Times (March 1988), The New York Times (January 1990), New York Magazine (April 1994), W Magazine (September 1994), Time Out Magazine (February 2000), Modern Bride Magazine (April 2000),Allure (May 2000), YM (Young and Modern (May 2000). Recently she has been interviewed by YM (Young and Modern) and Allure for their July and August issues. She has also been featured on Wall Street Journal Television.
Karen Solano - Torre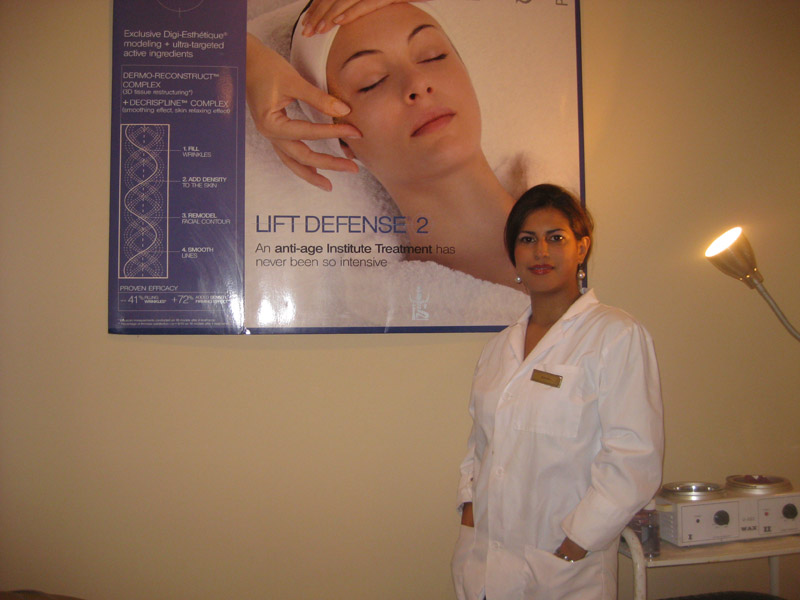 Karen started her education at New Horizons Institute of Cosmetology and graduated in 1999. She obtained her cosmetologist/Hairstylist license in NY and NJ. Since that time Karen has worked for prestige hotels and spas including Elizabeth Arden Red Door Salon & Spa, New York Hilton & Towers, Trump international Hotel & Tower, Mandarin Oriental Hotel in New York. In 2007 Karen took her expertise to work at Short Hills Hilton.
Throughout Karen's career she has specialized in distinctive treatments, concepts and products. She has been trained with the most sophisticated high technological ingredients, lines, transdermal delivery(K-Lift) machine and NUFace. Because of Karen's passion for skin care, she regularly attends Seminars hosted in New York and Philadelphia where she continues to diversify her skill set. She is knowledgeable in Espa, Eminence, Kerstin Florian, Vitaman, Ly'Tia, June Jacobs and Valmont, Sothys, Simple Solutions & Phytobiodermie Colored light therapy lines. Also Karen has been trained by OPI, Creative and SpaRitual for Nail Services.
Originally from Colombia Karen grew up around a culture of beauty which has inspired her to pursue her career. Working in NY she had the opportunities to treat celebrities such as Mary J. Blige, Magic Johnson & Mark Wahlberg. As an Esthetician it is my privilege to ensure that the client is on the proper home care routine not for the sake of sales but to support and solidify the effectiveness of the Spa treatments.
In 2010 I had the opportunity to work with Claudia Georgescu at Belmora Spa where I continue to bring the beauty out in everyone.
Donna Kymer, LMT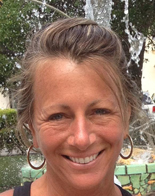 Donna is a licensed massage therapist in New Jersey. Donna uses her interest, knowledge and techniques and deep tissue trigger point therapy, reflexology and other modalities to fulfill her client needs. Her belief is that massage can be therapeutic in creating wellness by alleviating pain and stress.
Donna's goal with every client is to create an environment that is based on open communication and understanding. Having previously worked as a certified Medical Assistant in various Doctor's offices including pediatrics, obstetrics, and orthopedics, she then became a therapist at a chiropractor center. Donna became interested in health and wellness from a holistic approach.
She is a graduate of a Therapeutic Massage and Training Center in Westfield, NJ.
For more information or if you have any questions, please feel free to contact us.